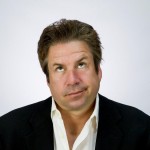 John Melendez, Comedian, Writer, Producer – LIVE, IN STUDIO – HR 1 (9am EST / 6am PST)
br>



Sexy Liberal John Fugelsang, Comedian & Host of 'Tell Me Everything' on SiriusXM Insight, Ch 121 calls us in Hr 2 (10:30am EST / 7:30am PST)
br>



Sexy Liberals Frangela, join us LIVE, IN STUDIO in Hr 3 for Fridays With Frangela! (11am EST / 8am PST)
br>
TOP STORIES:
br>
Hillary Clinton holds a narrow three-point edge over Donald Trump as supporters of each candidate lock in to their candidate as the best equipped to handle a variety of national issues, according to a new Washington Post-ABC News tracking poll.
br>
In her first speech since the Republican National Convention, Melania Trump says she'd work to improve a social media culture that has gotten "too mean and too tough" — riddled with insults based on "looks and intelligence" — if she becomes first lady.