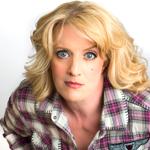 Suzanne Westenhoffer, Comedian and this week's Happy Hour guest joins us IN STUDIO for Hrs 1 & 2!! (9am EST/ 6am PST)
br>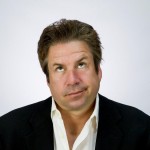 John Melendez, Comedian, Writer, Producer – LIVE, IN STUDIO – HR 2 (10am EST / 7am PST)
br>



Sexy Liberals Frangela, join us LIVE, IN STUDIO in Hr 3 for Fridays With Frangela! (11am EST / 8am PST)
br>



Sexy Liberal John Fugelsang, Comedian & Host of 'Tell Me Everything' on SiriusXM Insight, Ch 121 calls us in Hr 2 (11:30am EST / 8:30am PST)
br>
TOP STORIES
br>
A day after their final presidential debate, Hillary Clinton and Donald Trump took turns roasting each other at the 2016 Al Smith dinner. The event is a major fundraiser for the Catholic charities connected to the Archdiocese of New York.
br>
The President and First Lady are once again on the campaign trail for Hillary Clinton. President Obama has the lighter touch, while Michelle is the more somber advocate. But they are sending the same message, which holds media and public attention: reject Trump and accept Clinton.
br>
Donald Trump said Thursday he will accept the results of next month's election if he wins, a caveat that threatens to cast unprecedented doubt on the legitimacy of the electoral process.