John Fugelsang, Comedian & Host of 'Tell Me Everything' on SiriusXM Insight, Ch 121 – Hr 1
br>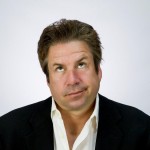 John Melendez, Comedian, Writer, Producer – LIVE, IN STUDIO – HR 2
br>



Frangela, Pop Culture Pundits & Legendary Comedy Duo – LIVE, IN STUDIO – Hr 3
br>
Top Stories
br>
Donald Trump is back in New Hampshire, lamenting how bad the heroin problem has gotten, and wondering how anyone could have a heroin problem when there are so many beautiful lakes and trees around. He vows to stop the "flow of poison" by – you guessed it – building a wall!
br>
Hillary Clinton stops in Iowa and meets with a 103-year-old supporter who has waited her entire life to vote for a female President. She proudly lets Hillary know that she raised her son right, because he's a Democrat, and Hillary is delighted to meet her.
br>
Libertarian VP Bill Weld shows up on cable news to discuss yet another embarrassing gaffe his running mate Gary Johnson made, noting that it's a huge understatement to say Gary isn't so great at pop quizzes.
br>
And Celebrity Cruises' CEO delivers a searing burn to Trump supporters, saying that if their new anti-Trump ad causes any passengers to refuse to take a Celebrity cruise, they probably weren't taking Celebrity cruises in the first place. Ouch.