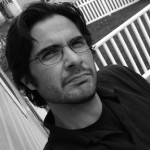 Bob Cesca of Bob & Chez podcast & The Daily Banter (among others); Call in Hr 2 (10:00am EST / 7:00am PST)
br>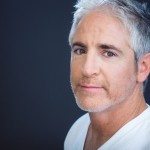 Carlos Alazraqui of Fox's 'Bordertown' & 'The Sexy Liberal Show' IN STUDIO for Hr 3 (11:00am EST / 8:00am PST)
br>
Top Stories
br>
While Hillary Clinton takes one day off from the last year of campaigning for the great sin of being sick, it's been a major campaign week for everyone else. Trump beats his old drum about how Hillary only cares about special interests and elites, positioning himself as the only real leader for regular working folk, while Pence continues to fake being shocked that Hillary would call the hateful people who see Trump as their savior 'deplorable.'
br>
Aside from the usuals, the campaign trail also sees the appearance of President Obama, Bill Clinton, Chelsea Clinton, and even Ivanka Trump, out to stump for their respective candidates. Ivanka does her best beauty queen Q&A impersonation by talking vaguely about working mothers and childcare, while Bill Clinton and Obama have a great time tearing up Trump and his ridiculous hypocrisy.
br>
Trump campaign manager Kellyanne Conway seems to be in a bad mood. Normally the polar-opposite of Trump, with her eerie, Stepford-wife calmness about her, the poor woman may have finally started to crack under the pressure of having to defend her boss from his stupid words every single day. In the same interview, she at once calls for Hillary to be more transparent about her health, then demands to know why Trump should release his tax returns, claiming it to be an invasion of privacy.