Pamela Adlon of the new FX series Better Things – premiering tomorrow, September 8th – calls in at 9:30am EST / 6:30am PST
br>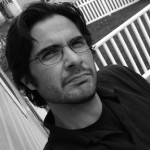 Bob Cesca of Bob & Chez podcast & The Daily Banter (among others); Call in Hr 2 (10:00am EST / 7:00am PST)
br>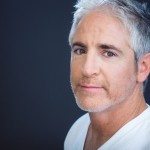 Carlos Alazraqui of Fox's 'Bordertown' & 'The Sexy Liberal Show' IN STUDIO for Hr 3 (11:00am EST / 8:00am PST)
br>
Top Stories
br>
Donald Trump still hasn't dropped out of this thing and yelled the word "SIKE" yet, so the cable news media faithfully continues to cover him every single day. And a funny thing about Donald – not only does he find two thirds of his wives in eastern Europe, he also thinks it's a good place to find a new superpower BFF for the United States! Trump goes so far as to wonder aloud, "wouldn't it be nice" to buddy up to Russia so we can defeat ISIS together? What a thoughtful guy.
br>
Hillary Clinton points out the absurdity of Trump's middle east plan (or lackthereof), including his inability to grasp basic war strategies, such the ability to understand maps. She notes that Trump is so far gone that he actually thinks giving Syria to ISIS as a "free zone" to do whatever they want with constitutes a good solution.
br>
Tim Kaine points out Trump's hypocrisy in trash talking our military – including picking fights with John McCain and Gold Star families – noting that Trump seems to have a bizarre fascination with authoritarian leaders.
br>
Soledad O'Brien gives CNN an earful about the amount of air time given to Donald Trump and his fans vs. Hillary Clinton or any other candidate, stating that so much Trump coverage is actually normalizing white supremacy in our society again.
br>
And Picklegate continues as Alex Jones absolutely swears there's no way in heck that Hillary could have opened that new pickle jar all by herself on Jimmy Kimmel last week.