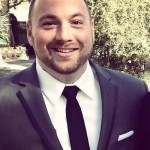 Karl Frisch, Executive Director of Allied Progress AND this week's Happy Hour guest, Via Phone in Hr 1
Jacki Schechner, Health & Political Guru in Hr 2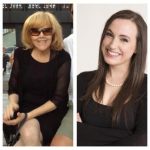 Kim Friedman & Kate E. Siegel, Mother-Daughter duo behind @CrazyJewishMom IN STUDIO, Hr 3

NEXT SEXY LIBERAL SHOW: May 7, Pantages Theatre, Minneapolis, MN
JUST ANNOUNCED! Philadelphia July 24th at the Walnut Street Theatre
Top Stories
And just like that, the primaries – at least on the Republican side – are done, after Gov. John Kasich dropped out of the GOP presidential race on Wednesday.
On the Democratic side, Sec. Clinton seems to focusing ahead on the general election, as her campaign has began putting out some brutal ads against Trump – including one entirely filled with Republicans blasting Trump.
For his part, Trump is starting the general election in a deep hole, and he may already be making it worse by reversing his tune on campaign finance, and beginning to accept Super PAC money. What's worse, Republicans of huge stature within the GOP, like both Presidents Bush, are making it known they have no plans to endorse Trump or help him in any way.
In health news, California is now raising the legal age for smoking to 21, while researchers have confirmed that raising the minimum wage also improves mental health.
President Obama also visited Flint, Michigan on Wednesday, as he'd promised he would. He spoke with residents and officials there, making it clear he stands with them. He even drank some of Flint's finest filtered water. Behind the scenes, President Obama continues to try to get the residents of Flint taken care of, and he promised them he would not give up until their water woes were taken care of.
…and a happy Cinco de Mayo!