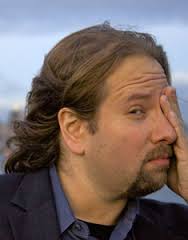 Lee Papa aka Rude Pundit – BY PHONE, in Hr 1
Eric Boehlert, Senior Fellow at Media Matters – BY PHONE, in Hr 2
Rep. Alan Grayson, Congressman from Florida – & hopefully soon, Senator – BY PHONE in Hr 2
Monique Marvez, Comedian & host of "The Monique Marvez Show" on KFI AM 640 IN STUDIO,in Hr 3
NEXT SEXY LIBERAL SHOW: May 7, Pantages Theatre, Minneapolis, MN
TOP STORIES:
For the President and the rest of the national political media, it was the last White House Correspondent's Dinner of Obama's tenure – or as he joked, possibly the last one ever. Not surprisingly, President Obama outperformed comedian Larry Wilmore, like he's done almost every comedian.
Meanwhile, Republican Ted Cruz spent the weekend stealing delegates from Trump in what will likely be a failed attempt to stop Trump. At the same time, as a Trump nomination gets closer, Republicans down-ballot keep moving away from him.
In other news, looks like Malia Obama will also be moving away – to Harvard, in 2017.
The Democratic nomination fight also appears to still be dragging on, and Sen. Sanders confirmed that over the weekend, at a press conference at the National Press Club, vowing that he'll also make the Democratic Convention a contested one.