The Rude Pundit calls in at 9:30am ET / 6:30am PT.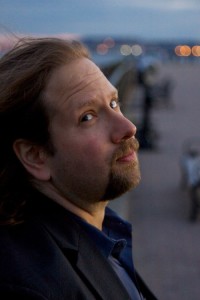 Eric Boehlert from Media Matters calls in at 10:00am ET /. 7:00 am PT.
Comedian Monique Marvez joins us in the 11 o'clock am hour ET 8am PT.
Obama, Frustrated By Congress, Plans To Take Action On Gun Control – President Barack Obama, frustrated by Congress' inaction on gun control, will meet with U.S. Attorney General Loretta Lynch on Monday to discuss ways of reducing gun violence unilaterally through measures that do not require congressional approval.
Donald Trump Featured In Jihadist Terror Recruitment Video-The video shows Trump discussing his plan to temporarily ban Muslims from entering the United States.
Bernie Sanders Defends Obama's Planned Executive Action On Gun Control-Sen. Bernie Sanders (I-Vt.) came out in support of President Barack Obama's plan to bypass Congress and tighten rules on gun ownership through executive action.
Trump: 'Hillary Clinton created ISIS with Obama' "They have a bunch of dishonest people," he continued. "They've created ISIS. Hillary Clinton created ISIS with Obama — created with Obama.