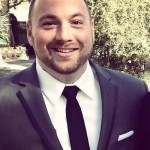 • Karl Frisch of Bullfight Strategies calls in at 9am ET / 6am PT to talk about GOP shenanigans in DC
• Michael Tomasky of The Daily Beast calls in at 10am ET / 7am PT to talk about what needs to be done to make ObamaCare a winner
• Despite a truce called by Ukraine's protest leaders and the president they aim to oust, fierce clashes between protesters and police in the center of Kiev erupted anew on Thursday morning, as the number of people reported dead in the conflict continued to rise.
• The Department of Homeland Security has in the last 12 hours has put out an advisory to airlines to be aware of new chatter about explosives in shoes. No direct threat has been made, but the terrorist chatter was enough to cause feds to issue a warning.
• A Nebraska state court ruling Wednesday opened up the possibility of even more delays for the Keystone XL pipeline. The ruling tossed out the state law that gave Gov. Dave Heineman the right to approve the proposed Keystone's route through the state, saying the law violated the state's Constitution.
• A former aide to Wisconsin Gov. Scott Walker appeared to suggest that he was involved in a secret email system where staffers blended official and campaign business, and another former aide passed along a derogatory email about religious and ethnic groups, according to documents released Wednesday.