• Eric Boehlert of Media Matters for America calls in at 10am ET / 7am PT to talk about media coverage of the GOP's government shutdown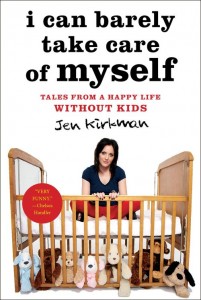 • Comedian Jen Kirkman, author of "I Can Barely Take Care Of Myself: Tales From A Happy Life Without Kids" joins Steph in studio at 11am ET / 8am PT
• White House officials on Sunday pushed back on House Speaker John Boehner's assertion that the Republican-controlled lower chamber could not pass a government spending bill or raise the debt ceiling without concessions from Democrats.
• The Pentagon announced Saturday that it will recall more than 300,000 furloughed civilian employees – or more than three-quarters of those idled by the partial government shutdown.
• Secretary of State John Kerry said Sunday that al Qaeda and other terrorists "can run but they can't hide." Kerry's comment followed twin raids launched Saturday by U.S. forces in Somalia and Libya, where they captured senior al Qaeda official Anas al Libi, accused of planning the 1998 embassy attack in Kenya and Tanzania.
• A team of international experts began the process of destroying Syria's chemical weapons on Sunday, according to the United Nations. The group consists of inspectors from the Netherlands-based watchdog Organization for the Prohibition of Chemical Weapons along with a U.N. team.