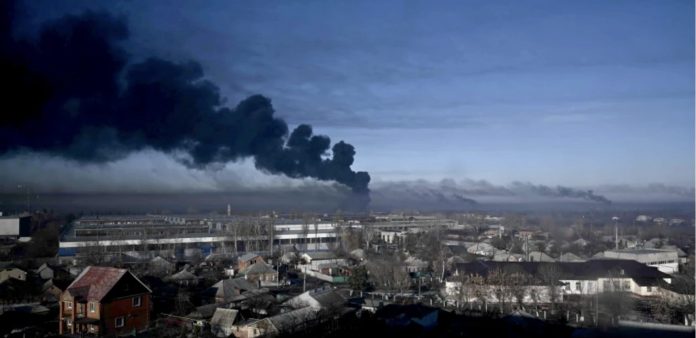 Ukrainian President Volodymyr Zelensky promised justice against the Russian media for lying about the deadly airstrike their military just committed on a maternity and children's hospital.
Zelensky posted a video statement on Telegram, confirming the Mariupol hospital attack wounded 17 people and killed 3, including a young girl. The Ukrainian president spoke of how the attack was covered by Russian television, "but not a word of truth was said. The Russians were lied to that there had been no patients at the hospital."
Zelensky's remarks come as the Russian government falsely claims they aren't attacking civilian targets. They have also claimed with no evidence that the hospital was empty of civilians because it had already been taken over by Ukrainian radicals.