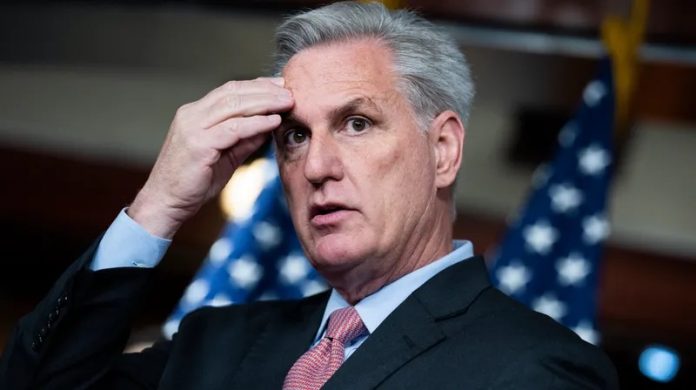 The House voted Tuesday to oust Kevin McCarthy from the speaker's chair, with Rep. Matt Gaetz and seven other conservatives joining all Democrats present to remove him.
What happens next?
First, a temporary speaker takes over
The Office of the Speaker has been declared vacant. This does not immediately trigger a new speaker election, however, because of a succession list McCarthy, R-Calif., submitted to the House clerk in January. That list isn't public.
But Rep. Patrick McHenry, R-N.C., revealed shortly after McCarthy was removed that his name tops that list. McHenry will now serve as a temporary replacement under House rules.