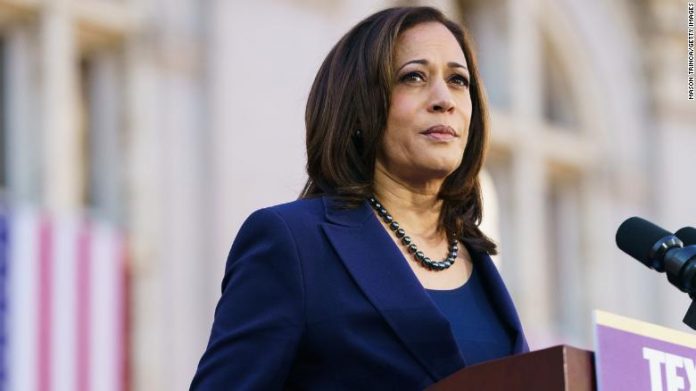 Vice President Kamala Harris traveled to Monterey Park, California, on Wednesday to meet with victims' families days after a mass shooter there killed 11 and wounded at least nine others at a Lunar New Year celebration inside a dance studio.
Harris visited Star Dance Studio to mourn the loss of the victims of the Monterey Park shooting, expressing the administration's "deepest condolences and sorrows for the violent and tragic and useless thing that happened" there.
The vice president, carrying a large bouquet of Yellow lilies and white roses, took time looking at each of the 11 memorials set up at the dance studio in honor of the victims.