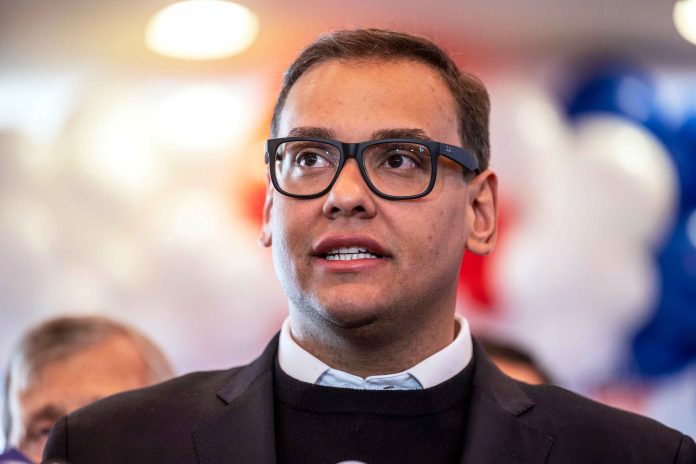 The FBI has contacted a Navy veteran, Richard Osthoff, as part of an investigation into embattled Rep. George Santos and a GoFundMe campaign to raise money for Osthoff's sick service dog.
Osthoff confirmed the call from the FBI, and sources familiar with the matter confirmed the nature of the investigation — which adds to the growing list of legal issues and controversies Santos, R-N.Y., is facing.
The freshman lawmaker insists he isn't a "criminal" and has said he will leave office if he isn't reelected. He has acknowledged and apologized for lying about parts of his background while maintaining that he was only embellishing his resume.