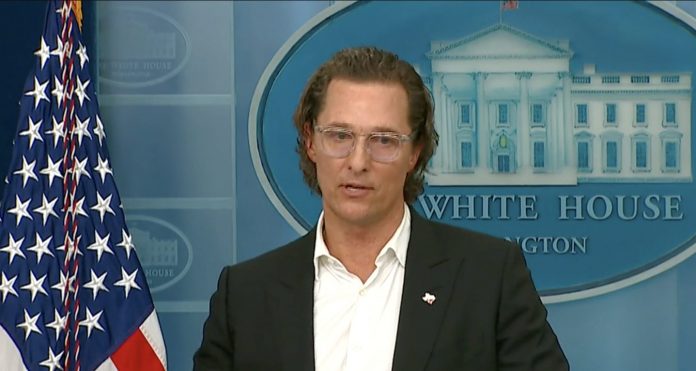 Actor and Uvalde, Texas, native Matthew McConaughey made an emotional plea to Congress for new gun control legislation from the White House briefing room Tuesday, after meeting with lawmakers on Capitol Hill and President Biden at the White House. Making schools safer and expanding background checks for people to to get access to guns should be a nonpartisan issue, McConaughey said.
"We start by making the loss of these lives matter," he told reporters.
"We start with laws that save innocent lives and don't infringe on our Second Amendment rights," McConaughey said in remarks during which he sometimes appeared to be fighting back tears.