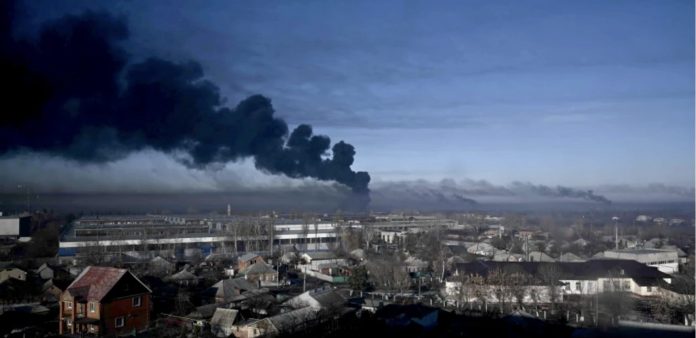 The Ukrainian government was still in control of its capital city Kyiv Saturday after a night of explosions and fighting in the streets and a senior United States defense official said the Russian assaultcontinued to be stymied by stiffer-than-expected resistance.
Russian forces are less than 20 miles away from Kyiv but have been unable to pierce the outer ring of the city's defenses, the official said. And some of the heaviest fighting has been reported in and around the city of Kharkiv.
The Ukrainian Air Force is still challenging the Russians in the sky despite being barraged by some 250 short-range missile strikes, the official said.