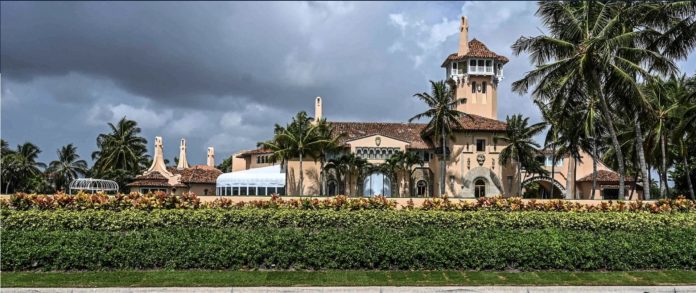 Donald Trump's legal team was in discussions with the Justice Department as recently as early June about records stored at the former president's Mar-a-Largo home, which FBI agents searched Monday, one of his attorneys confirmed to NBC News.
Trump attorney Christina Bobb said Tuesday that the FBI removed about a dozen boxes from a basement storage area and that a search warrant left by agents indicated they were investigating possible violations of laws dealing with the handling of classified material and the Presidential Records Act.
With her account, multiple sources have now confirmed to NBC News that the unprecedented search was related to classified material.