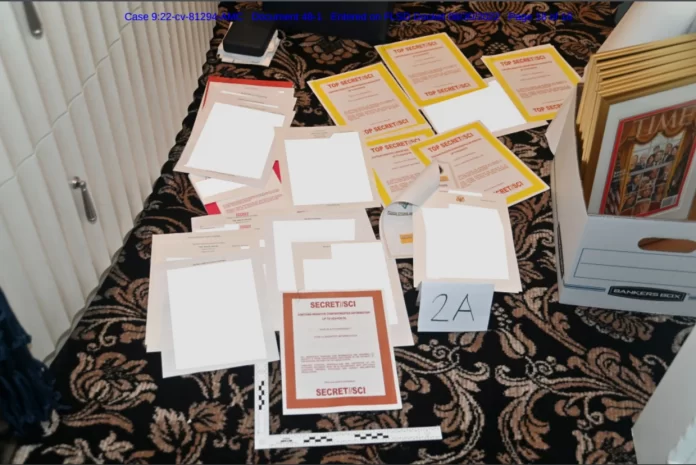 Donald Trump's legal team recently turned over a folder bearing classified markings to the Justice Department that it said was found at the former president's Mar-a-Lago resort in Florida, a senior law enforcement official told NBC News.
Trump's lawyers told the the Justice Department it came from Mar-a-Lago, so they are going under that assumption, the official said, adding that the folder was found last month and Trump's lawyers turned it over voluntarily.
It is unclear what level of classification markings were on the folder or what it may have contained.