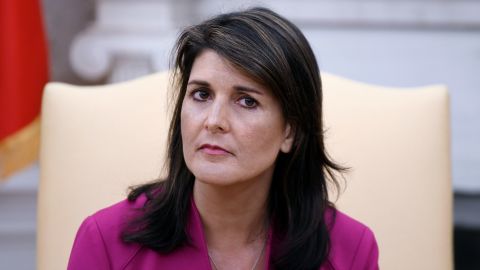 Former President Donald Trump took a swipe at his former UN ambassador,Nikki Haley, on Wednesday after reports ran this week that Haley will announce a run for the presidency in mid-February – challenging Trump for the GOP nomination.
Trump shared a clip of Haley saying she would not run against him on his Truth Social platform with the caption, "Nikki has to follow her heart, not her honor. She should definitely run!"
In the clip from April 2021, a reporter asks Haley, "He [Trump] still has a lot of popularity. If he runs again in 2024, will you support him?"
"Yes," Haley quickly replies.