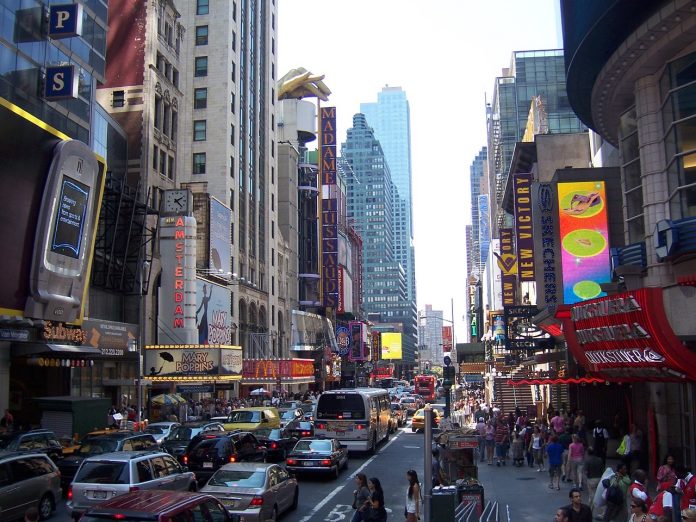 President Donald Trump may have been a lifelong New Yorker until recently, but the city he once called home didn't quite welcome him with open arms on Monday.
For the first few minutes of Trump's speech in Manhattan's Madison Square Park ahead of the 100th annual Veterans Day Parade, attendees could hear protesters outside the ceremony chanting "lock him up" and "traitor."

To his left, luxury high-rise condominiums towered over the park with signs on some windows spelling out "IMPEACH" and "CONVICT" in massive black letters.
Trump, the first sitting president to attend the Veterans Day Parade in New York City, did not acknowledge the protests.