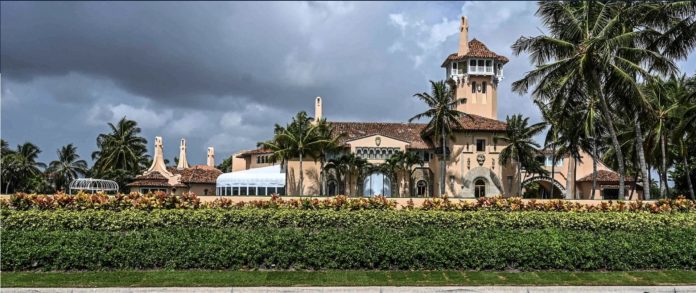 Several sources close to former President Donald Trump say he is currently huddling at his private club at Mar-a-Lago and meeting with his team, including his lawyers and senior advisers from his campaign operation, as he awaits a possible indictment in New York City.
Trump posted on social media over the weekend that he expected to be arrested this week by the Manhattan district attorney, who has been investigating whether Trump was involved in allegedly falsifying business records to hide campaign finance violations tied to payments made to adult film star Stormy Daniels.
The former president did not post any details about what the charges would be, but Manhattan District Attorney Alvin Bragg has been probing whether Trump violated New York bookkeeping law by allegedly directing Michael Cohen to pay Daniels in exchange for her silence ahead of the 2016 election.