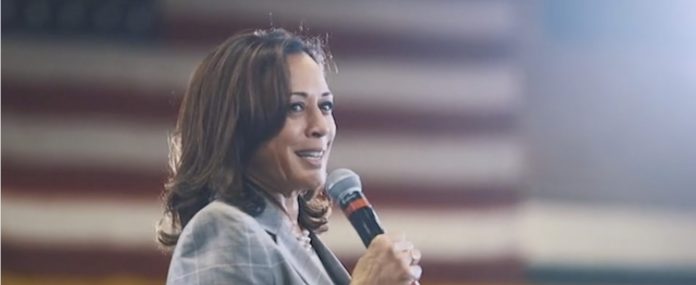 A legal adviser to President Trump's reelection campaign is amplifying a false theory from a conservative law professor that Kamala Harris may not be eligible for the vice presidency due to questions surrounding the immigration status of her parents at the time she was born.
Harris was born in Oakland, California, on October, 20, 1964. Constitutional scholars and Supreme Court precedent have long held that anyone born in the U.S. is an American citizen, which makes them eligible for the presidency.
Jenna Ellis, the Trump campaign adviser, reposted a tweet Thursday from Tom Fitton, the president of the conservative group Judicial Watch, in which he asked whether Harris is "ineligible to be Vice President under the U.S. Constitution's 'Citizenship Clause'" and shared an op-ed from John Eastman, a law professor at Chapman University, published in Newsweek.