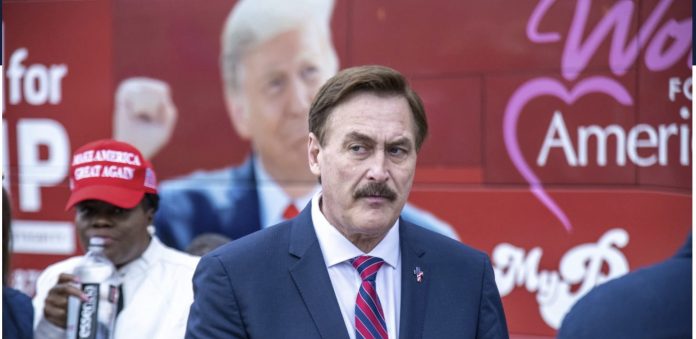 MyPillow Inc. Chief Executive Mike Lindell must face a defamation lawsuit brought by a voting machine company that the Trump ally falsely accused of rigging the 2020 U.S. election, a Minnesota federal judge ruled on Monday.
Judge Wilhelmina M. Wright denied Lindell and MyPillow's motion to dismiss the lawsuit by Smartmatic USA Corp., finding ample evidence that Lindell ignored publicly available information that contradicted his theories.
Judge Wright also found sufficient evidence that Lindell knew or should have known his statements were false and acted with "actual malice" in promoting them, a key legal threshold in defamation cases.