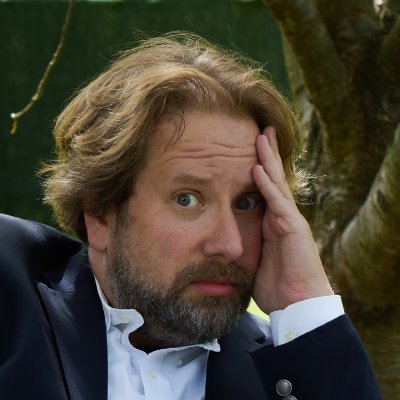 At yesterday's Senate Judiciary Committee hearing with Attorney General Merrick Garland, it became clear that for the Republican Party, threats of death and violence against elected officials at every level of government are not only acceptable, but that to speak out in even the mildest way deserves hysterical over-reaction calculated to cause officials to receive even more threats of death and violence. It's the cynical cycle of democratic (and Democratic) doom, and GOP senators were more than willing to aid and abet all the violent motherfuckers using intimidation to chase public servants out of office.
The basis for this is a relatively milquetoast memorandum from Garland titled, "Partnership Among Federal, State, Local, Tribal, and Territorial Law Enforcement to Address Threats against School Administrators, Board Members, Teachers, and Staff." After expressing concern about real violence and threats of violence happening at school board meetings and at schools, Garland says, "I am directing the Federal Bureau of Investigation, working with each United States Attorney, to convene meetings with federal, state, local, Tribal, and territorial leaders in each federal judicial district within 30 days of the issuance of this memorandum. These meetings will facilitate the discussion of strategies for addressing threats against school administrators, board members, teachers, and staff, and will open dedicated lines of communication for threat reporting, assessment, and response."
Now, you, being a rational, at least semi-compassionate human being, might think that that sounds just fine. After all, it's pretty fucking hard to argue against the fact that school board meetings have become shit shows of MAGA freaks bellowing about "critical race theory" and antivaxx fucknuts yowling about masks and vaccines. I honestly don't know how some school board members haven't just started screaming, "Shut the fuck up!" repeatedly at the freak parade they have to deal with. But mixed in with bellows and yowls are often threats of knowing where people live or more direct threats about murdering or beating people. It's using fear and intimidation to force government to act in their favor. Generally, we call that shit "terrorism," as in "I'll fucking kill your whole family if you make my child wear a mask in class." Again, you and I would think that law enforcement might want to be involved here, and that local authorities might wanna get some tips from the agency that deals with, you know, terrorists.
But not the modern GOP. Oh, no. That's akin to rounding up parents and sending them to reeducation camps. As Chuck Grassley, the Senate's crabbiest piss elf, put it, Garland created "a task force that includes the department's criminal division and national security division to potentially weaponize against parents." Except "parents" aren't mentioned in the memo at all. That didn't stop the next few hours of performative fuckery by Republicans in making this memo seem like it was an attack on the very foundations of Uhmerkan freedom. Think that's an overstatement? Grassley cranked on, "This kind of looks like something that would come out of some communist country expansive definition of national security." Yeah, that level of shitting themselves hysteria.
On it went. John Cornyn, who always looks like he's wondering if anyone will find out where he buried that Mexican boy, sputtered, "Can you imagine the sort of intimidation, the sort of bullying impact, that a memorandum from the Department of Justice would have and how that would chill the willingness of parents to exercise their rights under threat of federal prosecution?" Because the rule of law is something that the MAGA right really seems to give a shit about when they're threatening to overthrow the government. And, by the way, Cornyn repeatedly asked Garland that question and got all red-faced that Garland wouldn't play on the field Cornyn wanted him to play on.
And still on it fucking went.