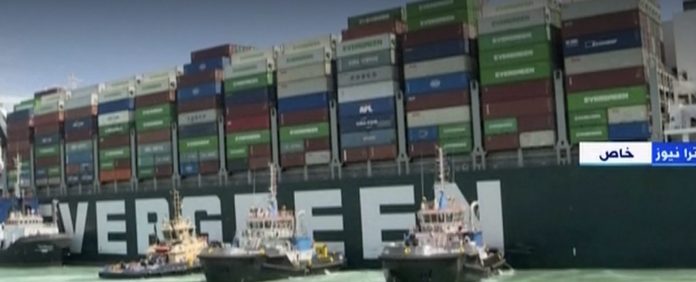 The giant container ship that blocked traffic in the Suez Canal for the last week resumed its journey on Monday after being successfully refloated.
"The efforts to float the delinquent Panamanian container ship Ever Given are successful," Lt. Gen. Osama Rabie, chairman of the Suez Canal Authority, said in a statement.
The crucial waterway will now reopen after days of intense salvage efforts to free the ship.