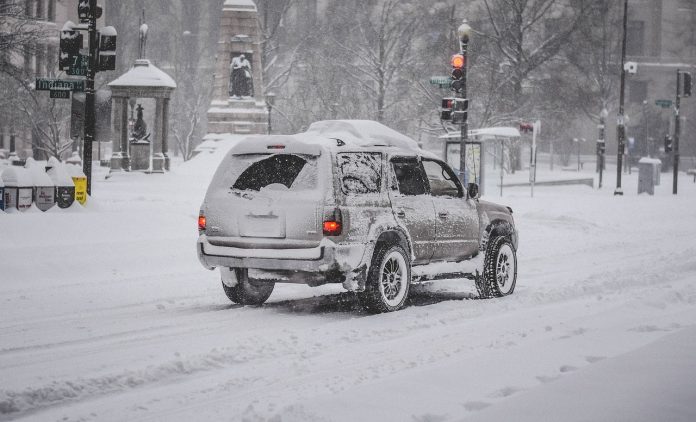 A cold front turbocharged by tropical precipitation brought rare snow and heavy rain to some urban Southern California rooftops over the weekend, with more in the forecast.
Late-winter extreme weather Sunday also affected the Midwest and Plains states.
The leading edge of California's weekend storm was headed east and wreaking havoc as it continued to draw warm energy and clash with cold air, federal forecasters said.