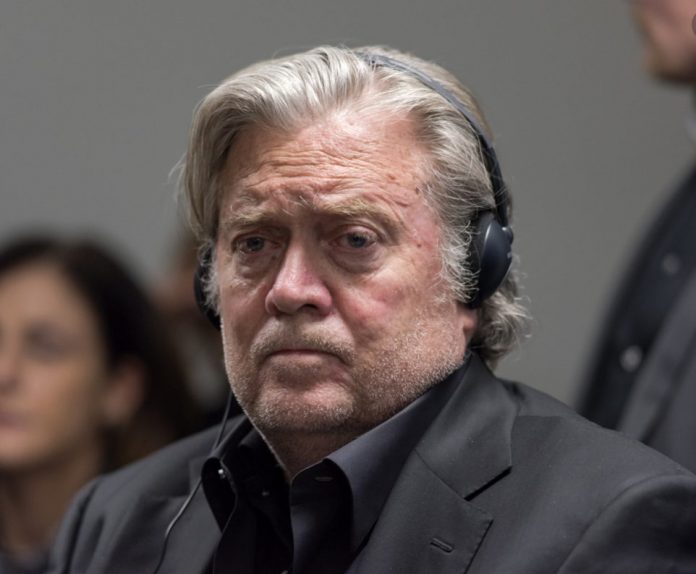 Former Trump adviser Steve Bannon was charged Thursday in New York with defrauding donors who were giving money to build a wall at the southern U.S. border.
Bannon, 68, was indicted on charges including money laundering, scheming to defraud, and conspiracy in what prosecutors described as a yearlong scheme. He pleaded not guilty in a brief arraignment before acting Supreme Court Justice Juan Merchan and agreed to surrender his passports as a condition of his bail. Supreme Court is the name of New York's principal criminal court.
"He's not going anywhere. He intends to fight these charges all the way," Bannon's attorney David Schoen told the judge.