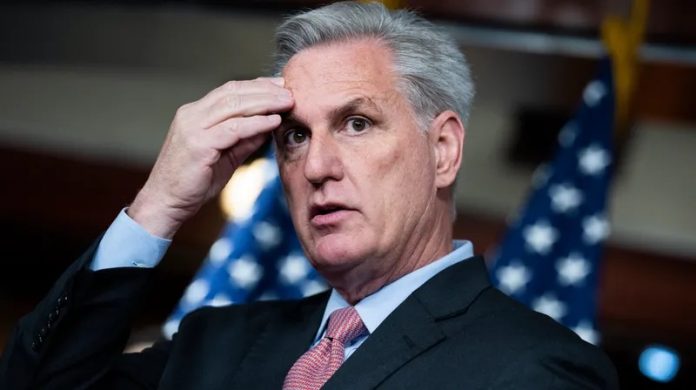 A small group of rebellious House Republicans sank the annual funding bill for the Pentagon in the House Tuesday, underlining how difficult it will be to keep the entire government open and the lights on after Sept. 30.
The defense bill is usually the easiest for Republicans to vote in favor of, as it funds their top priority: national defense. But this year, it has become entangled in a wider, increasingly bitter intra-party fight in the House GOP overspending.
The vote on a rule setting the limits for floor debate on the defense bill failed on a 212-214 tally, with five Republicans voting against it. While the vote was only procedural, the reality is it, and the underlying defense bill, will probably not come back to the House floor until a deal is struck within the Republican conference.