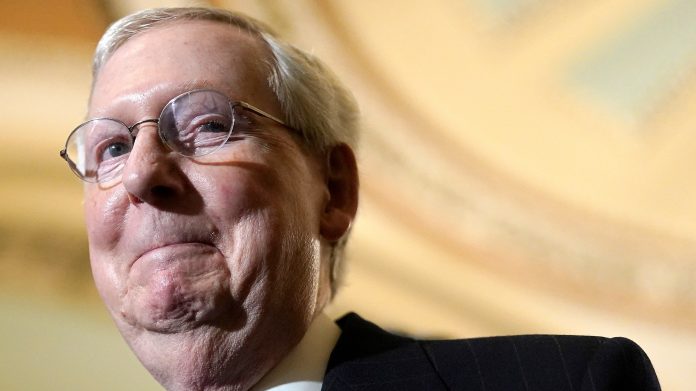 Senate Minority Leader Mitch McConnell, R-Ky., was hospitalized after tripping at a hotel, a spokesperson said Wednesday.
"This evening, Leader McConnell tripped at a local hotel during a private dinner. He has been admitted to the hospital where he is receiving treatment," McConnell spokesman David Popp said in a statement.
McConnell, 81, is serving a seventh term in the Senate, after being first elected in 1984. He was Senate majority leader until early 2021.