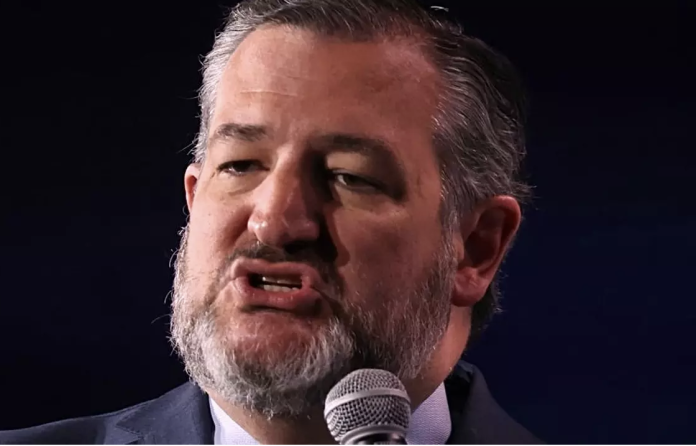 In a recorded conversation with Fox Business host Maria Bartiromo ahead of the Jan. 6, 2021, insurrection, Sen. Ted Cruz (R-Texas) laid out a plan to create a "commission" to help him overturn the 2020 election to keep Donald Trump in the White House.
"I think that the country deserves to have a credible assessment of these claims and what the evidence shows, and the mechanism to try to force that is denying certification on the 6th," Cruz says in the Jan. 2, 2021, recording, obtained and aired Tuesday by MSNBC's Ari Melber.
Cruz played a starring role on Jan. 6, 2021, when he led a group of Republican senators in objecting to certain states' Electoral College counts in the 2020 presidential election. He then continued to support Trump's lies about widespread electoral fraud even after a violent mob of Trump supporters stormed the U.S. Capitol to try to disrupt the certification of the electoral votes, which confirmed Joe Biden had won the presidency.