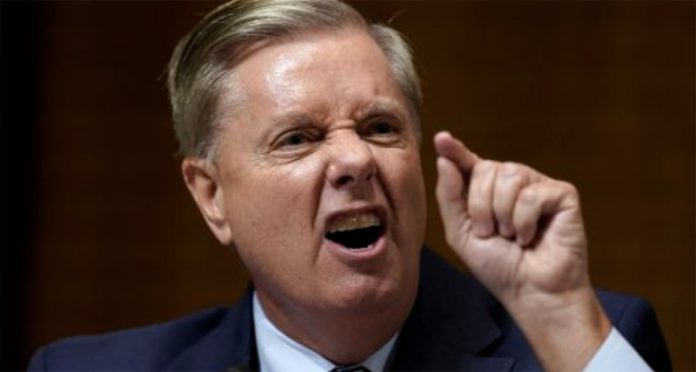 An appeals court put on hold Sen. Lindsey Graham's scheduled testimony for Tuesday before a grand jury in Georgia probing efforts by Donald Trump to overturn the former president's 2020 election defeat, with the case returning to a lower court for another look.
A federal judge on Monday had rejected Graham's challenge to the subpoena to testify before the grand jury. Graham, R-S.C, had argued his position as a U.S. senator provided him immunity from having to appear before the investigative panel.
Sunday's order by the Atlanta-based 11th U.S. Circuit Court of Appeals comes as a temporary reprieve for Graham who otherwise would have had to testify on Tuesday.