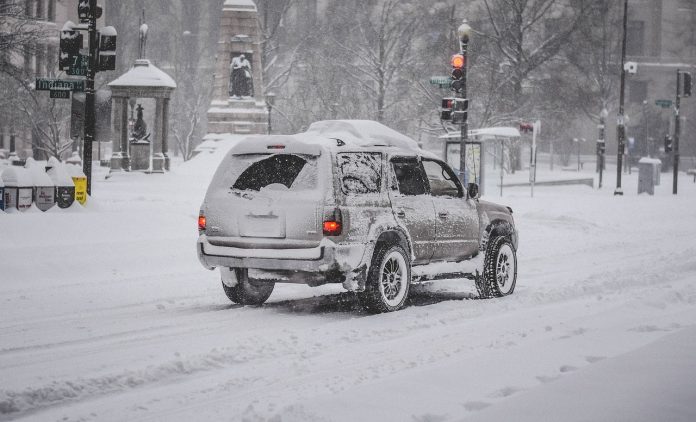 A second round of snow began to fall in Minnesota on Wednesday as forecasters warned of a major winter storm that could make travel dangerous for wide stretches of the country.
The Twin Cities of Minneapolis and St. Paul were forecast to get up to 12 more inches of snow from 6 p.m. Wednesday to 6 p.m. Thursday, the National Weather Service said, on top of the 5 inches that had already fallen.
"Minnesotans are no strangers to extreme weather, but this storm could break records," Gov. Tim Walz said in a statement Wednesday.