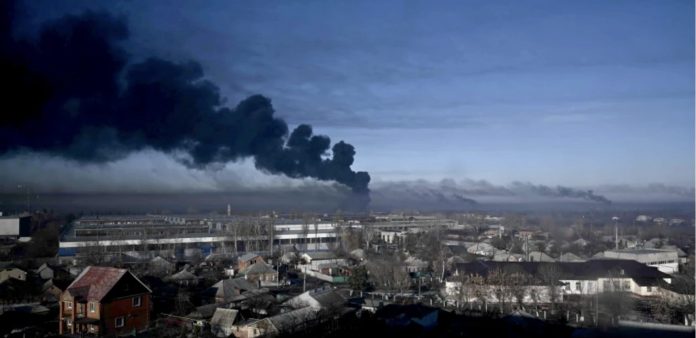 Russian forces took control of Europe's largest nuclear power plant Friday after shelling sparked a fire and fears of nuclear meltdown.
The blaze at the Zaporizhzhia plant, located in Ukraine's southeast, was extinguished early Friday but not before it spread fears of catastrophic fallout across the continent.
The crisis came as Russian forces made gains in the country's south and Ukraine's humanitarian crisis worsened, with residential areas increasingly coming under siege despite some progress in talks.