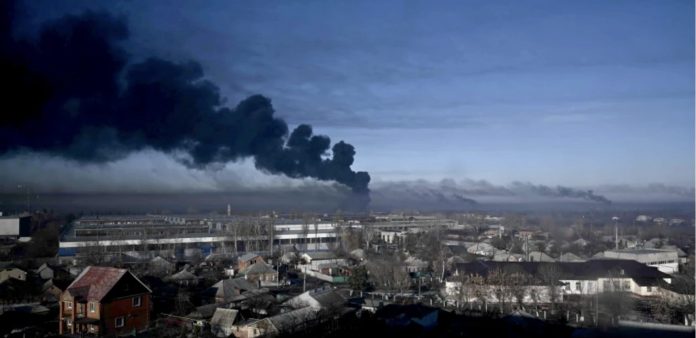 A 40-mile long Russian military convoy moved toward Kyiv Tuesday, threatening Ukraine's capital as increasingly heavy shelling hit major cities across the country.
U.S. officials said they feared Russian President Vladimir Putin, frustrated by his military's struggles in Ukraine, may see an escalation of violence as his only option.
Facing fierce resistance on the ground, the Kremlin appeared to be moving toward an escalation of its assault from the air.