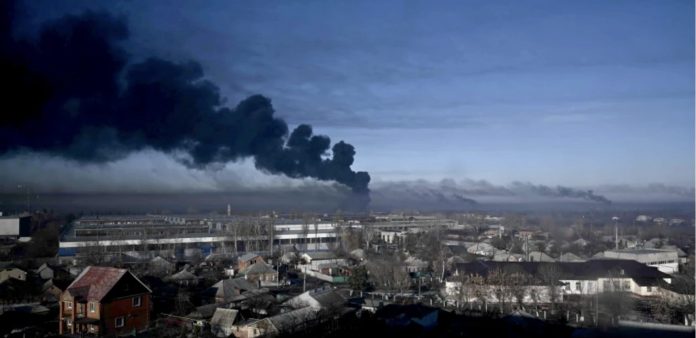 Russian President Vladimir Putin's new warning to the West against sending longer-range rocket systems to Ukraine came as his forces claimed to have destroyed Western military supplies in their first such airstrikes on Ukraine's capital in more than a month.
The attack showed that Russia still had the capability and willingness to hit at Ukraine's heart, despite refocusing its efforts to capture territory in the east.
Putin's comments, in a TV interview that aired Sunday, came days after the U.S. announced plans to deliver $700 million of security assistance for Ukraine, including four precision-guided, medium-range rocket systems, as well as helicopters, Javelin anti-tank systems, radars, tactical vehicles and more.