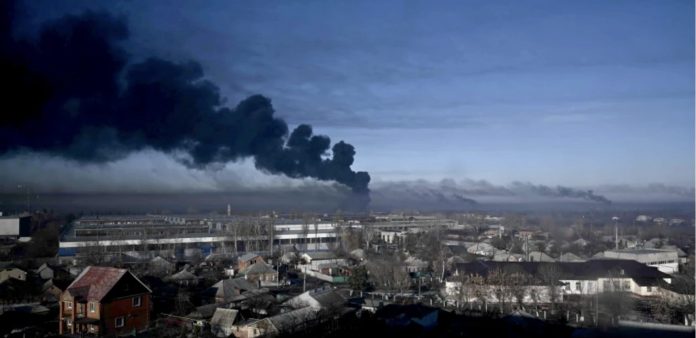 Ukrainian officials said their forces launched a successful missile attack on the flagship of Russia's Black Sea fleet, forcing the crew to evacuate the vessel.
The Russian defense ministry said the Moskva warship had been "seriously damaged," but blamed the incident on a fire.
NBC News has been unable to verify what happened on the ship, but its loss could prove a significant setback in Russian forces' efforts in Ukraine's south and east, where a fierce battle for Mariupol is ongoing.