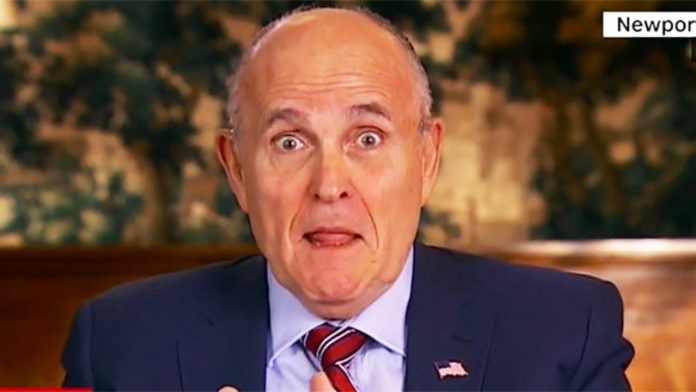 Donald Trump's former personal attorney Rudy Giuliani is almost broke and Trump doesn't seem to care all that much, sources have told The New York Times.
Giuliani is currently struggling under a mountain of legal fees as he attempts to fend off a major federal investigation and answer a $1.3 billion lawsuit. Trump, meanwhile, isn't pitching in a dime of the millions he has raised in his ongoing battle against a legitimate election, according to New York Times White House correspondent Maggie Haberman.
Giuliani's supporters are "aghast" that Trump isn't helping out, according to Haberman, given that many of his activities were carried out on Trump's behalf to push the former president's "Big Lie" of a rigged election.