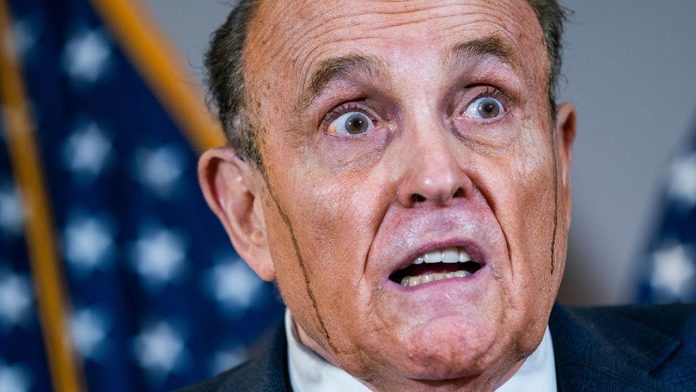 Former New York City Mayor Rudy Giuliani is expected to surrender at the Fulton County Jail on Wednesday, multiple sources told ABC News. Lawyers for Giuliani will be meeting with the Fulton County District Attorney's Office early Wednesday to finalize a bond package before a surrender in the Georgia election interference racketeering case.
Giuliani, according to sources, has secured local counsel but is expected to be joined by his longtime friend and former NYC Police Commissioner Bernie Kerik, who is assisting him through the process.
Attorney John Eastman was booked and released on bail Tuesday at the Fulton County Jail, as some of the 18 defendants charged alongside former President Donald Trump in the case began turning themselves in.