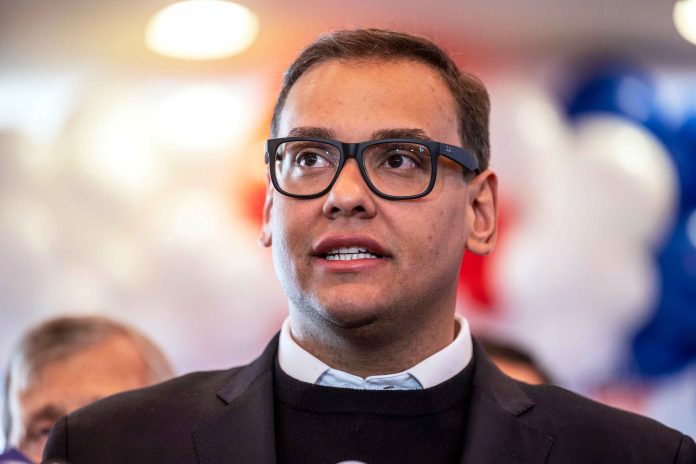 Sen. Mitt Romney, R-Utah, chided Rep. George Santos, R-N.Y., on Tuesday night ahead of President Joe Biden's address in what appeared to be a tense exchange on the House floor.
Santos, who has faced calls to resign after he admitted having liedabout much of his background, had positioned himself along the chamber's middle aisle ahead of Biden's speech. Lawmakers will often choose to sit along the aisle for the State of the Union so they can greet and shake hands with the president as he enters and walks toward the dais.
As senators made their way into the House, Romney had a brief exchange with Santos, who looked annoyed as Romney walked away. Romney spoke to reporters about the interaction after Biden's address.