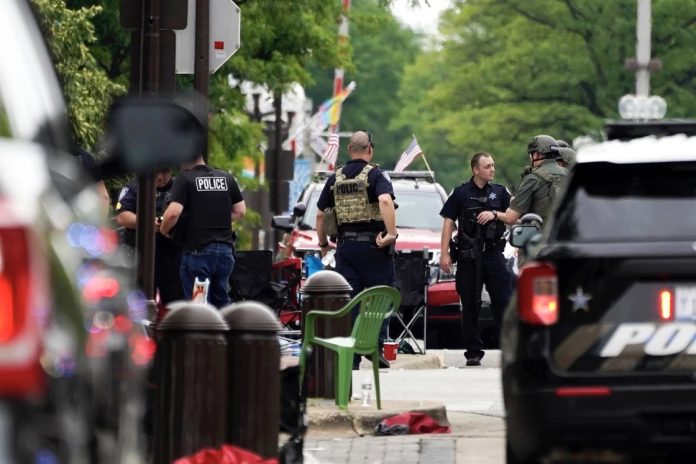 A person of interest in the July Fourth parade attack that killed six people and injured 38 others in suburban Chicago on Monday has been apprehended, authorities said.
Robert "Bobby" E. Crimo III was spotted in a Honda Fit described as wanted by the FBI in North Chicago, where local police attempted a traffic stop before the man took them on a short pursuit, authorities said.
At the end of the chase Crimo surrendered peacefully to North Chicago officers, they said.