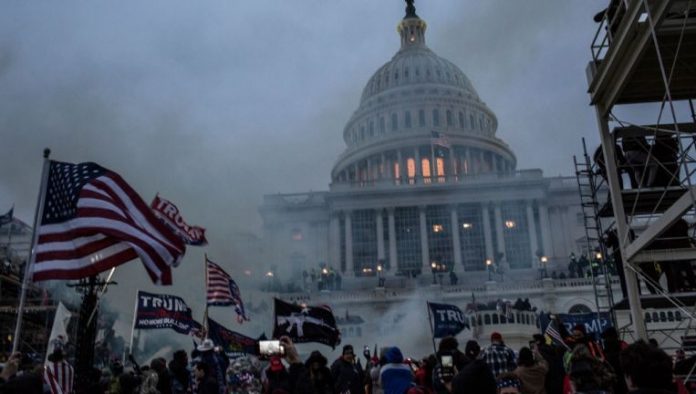 A member of the far-right Oath Keepers who stormed the U.S. Capitol testified that he was ready to fight to keep President Donald Trump in office and was preparing himself in the weeks before Jan. 6, 2021, to say goodbye to his family, he testified in a seditious conspiracy trial Tuesday.
Jason Dolan, 46, a military veteran, pleaded guilty to a count of conspiracy and a count of obstruction of an official proceeding in September and testified in the trial of five other members of the extremist group under a cooperation agreement with the government.
Other cooperating defendants are also expected to testify in the trial. Dolan has not pleaded guilty to seditious conspiracy; three other Oath Keepers have.