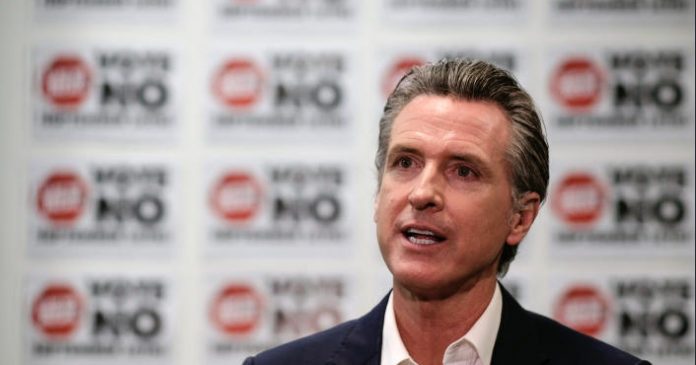 Gov. Gavin Newsom took his feud with Gov. Ron DeSantis to new heights on Monday, seemingly threatening him with kidnapping charges after California officials say South American migrants were sent to Sacramento by the state of Florida as a political stunt.
Newsom, a Democrat, cited state kidnapping laws in a tweet to the Florida governor and Republican presidential hopeful, whom he called a "small, pathetic man."
"This isn't Martha's Vineyard. Kidnapping charges?" Newsom said in the tweet, referencing DeSantis' action last year to send a group of Venezuelan migrants to the wealthy liberal vacation spot in Massachusetts.