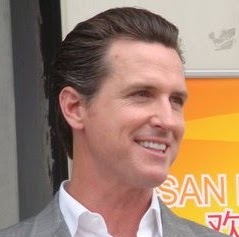 Citing the rapid pace of coronavirus spread in some parts of California, Gov. Gavin Newsom ordered seven counties including Los Angeles on Sunday to immediately close any bars and nightspots that are open and recommended eight other counties take action on their own to close those businesses.
The order shuts down any bar, brewery or pub that sells alcoholic drinks without serving food at the same time. Those that sell food will either be subject to the stricter dine-in rules or asked to focus on takeout and patio service.
The decision was announced in a statement issued by the governor's state public health director, Dr. Sonia Angell. Bars in seven counties are immediately affected by the state order: Los Angeles, Fresno, Kern, San Joaquin, Tulare, Kings and Imperial.