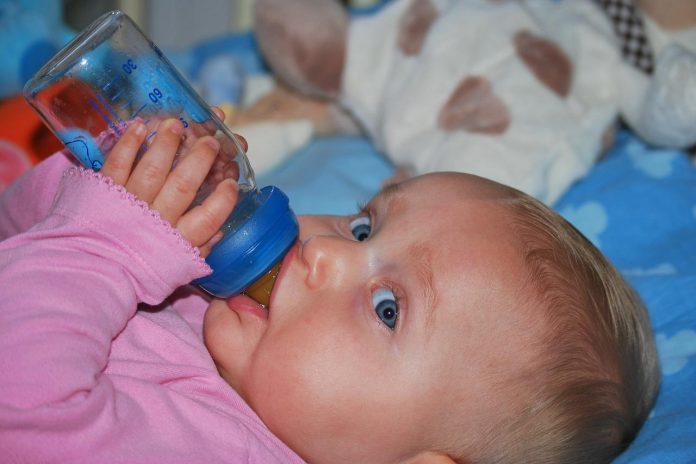 The first flight of baby formula from Europe arrived in Indiana on Sunday as the White House tries to address a crushing shortage.
Agriculture Secretary Tom Vilsack greeted the arrival of a military aircraft carrying about 78,000 pounds of formula flown in from Germany in what the government has dubbed Operation Fly Formula. President Joe Biden authorized the program to import formula from abroad last week.
This shipment contains specialized formula for children with allergies who can't take regular formula, and there's enough to provide for 9,000 babies and 18,000 toddlers for one week, Vilsack told reporters in Indianapolis after the plane landed.