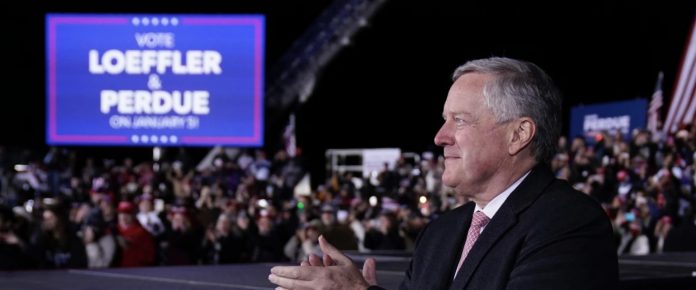 A report out Sunday that recommends that Trump administration chief of staff Mark Meadows be held in contempt of Congress alleges that he said National Guard troops would keep President Donald Trump's supporters safe Jan. 6.
In bullet points listing urgent questions for Meadows, the report by the House committee investigating the Capitol riot cites an email he is alleged to have sent Jan. 5 about the security of Trump supporters who would hit the streets the next day.
The recipient of the email is not identified.