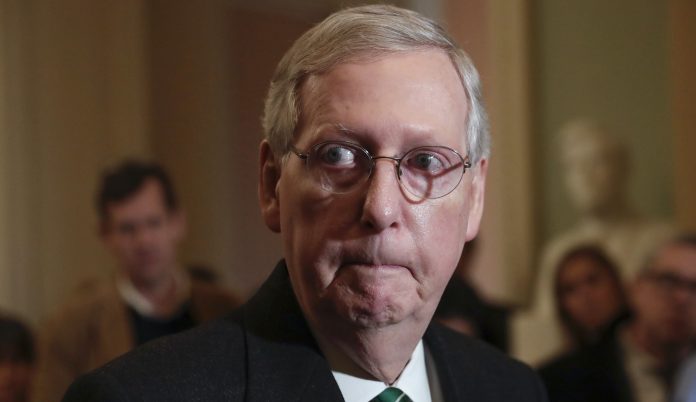 Senator Mitch McConnell, the majority leader, flatly refused on Wednesday to negotiate with Speaker Nancy Pelosi on the terms of the Senate's impeachment trial of President Trump, and accused the speaker of playing politics with a solemn process at a time of possible war.
A day after he announced that he had the votes to conduct a trial without agreeing to Democrats' demands for witnesses, Mr. McConnell said that the House had no choice now but to end "shameless game-playing" and transmit the two articles of impeachment against Mr. Trump that it approved last month.
Read the rest of the story at The New York Times.