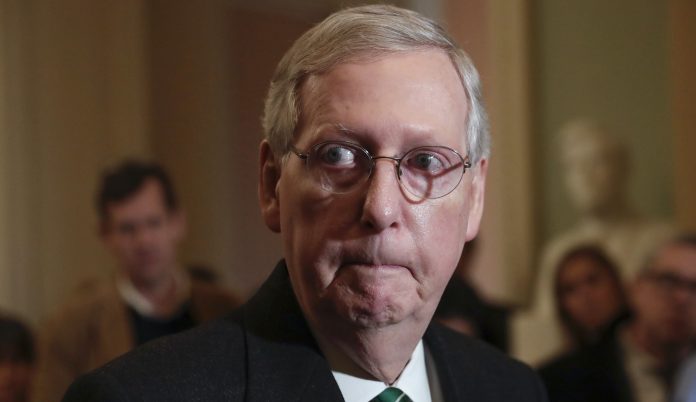 Senate Minority Leader Mitch McConnell (R-KY) issued a warning to his Republican counterparts in the House on Tuesday, telling them a looming government shutdown will hurt the party.
Unless Congress and the White House agree to a resolution to fund the federal government beyond Sept. 30, it will shut down on Oct. 1. The Republican-controlled House is currently in abject disarray, with GOP members unable to agree on a workable solution among themselves.
On Tuesday, Speaker Kevin McCarthy (R-CA) canceled a procedural vote on a spending proposal after it became clear that the measure did not have adequate Republican support to pass.