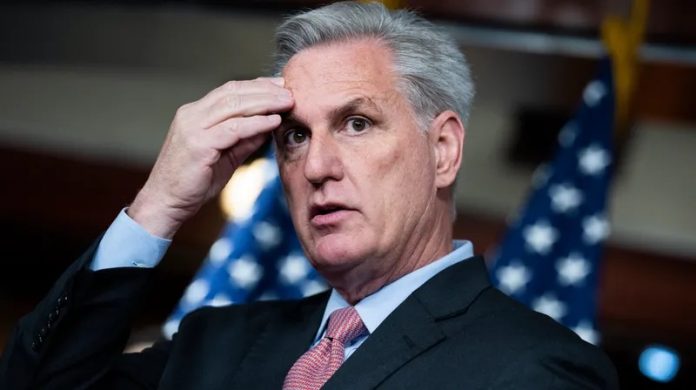 House GOP leader Kevin McCarthy is still struggling to clinch the necessary support to become the next speaker — less than a day before the new Congress convenes.
McCarthy, who has been the top House Republican since 2019, is backed by a majority of his conference, some of whom say no one else is better for the role. But his long-held aspirations to wield the gavel are being obstructed by a small group of Republicans who say they are intent on withholding their support in exchange for concessions that would limit a speaker's power — and thus increase the influence of other members.
Five Republicans have outright said they won't support McCarthy during the vote for speaker on Tuesday.