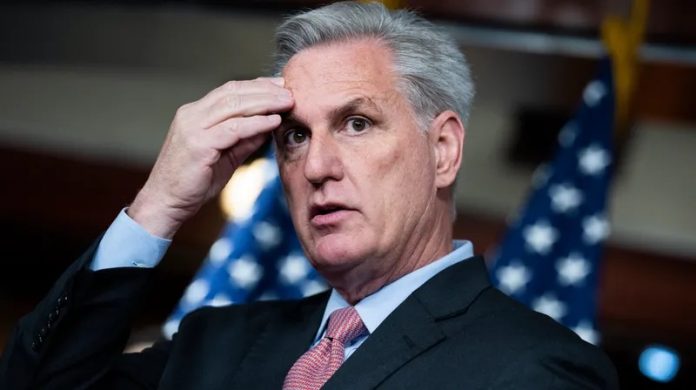 Just days after the Jan. 6 riot, House GOP leader Kevin McCarthy told a fellow Republican lawmaker that he would recommend to then-President Donald Trump that he resign, according to audio of a call shared with MSNBC and aired Thursday night.
In the Jan. 10, 2021, call, McCarthy can be heard telling Rep. Liz Cheney, R-Wyo., that he planned to tell the president he should step down following the violent attack on the Capitol by a mob of Trump supporters.
McCarthy, R-Calif., also indicated that he thought impeachment would succeed in the House and possibly the Senate.