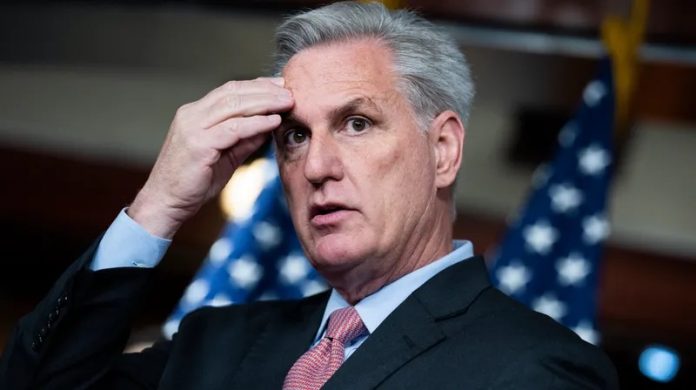 Frustration boiled over in a closed-door House GOP meeting Thursday morning when Speaker Kevin McCarthy all but dared his detractors to file the "motion to vacate" the speaker's chair and try to remove him.
In the meeting, McCarthy told House Republicans, "If you want to file a motion to vacate, then file the f—ing motion," according to two sources in the room who confirmed the comments to NBC News.
It was a nod to members including Rep. Matt Gaetz, R-Fla., and others who are threatening to force him out of the speakership if he doesn't comply with their demands, like putting certain bills on the floor and not passing a stopgap bill to prevent a government shutdown at the end of the month.